Somos la pieza clave para hacer crecer tu negocio
Sinfra Consulting is a French-Mexican company with more than 30 years of experience in international business, distribution and franchising, between the United States, France, Mexico, Latin America and Asia, we offer a range of highly focused services to facilitate the management and digitization of any business, already Whether from a natural person with a business activity, or a small, medium or large company, we support senior management in making decisions for the development of their business, within the framework of a human and lasting relationship with each of our clients, and we communicate with our clients in English, French or Spanish.

We transform organizations towards digital, making them more efficient, more productive and more profitable
Our services are based on the use of Odoo, business management software, called ERP (Enterprise Resource Planning), which allows you to better manage your company, we are certified specialists and partner of Odoo, the ERP most installed in the world, used by more than 5 million users, ranging from newly created companies, with one user, to large corporations, with more than 300,000 users.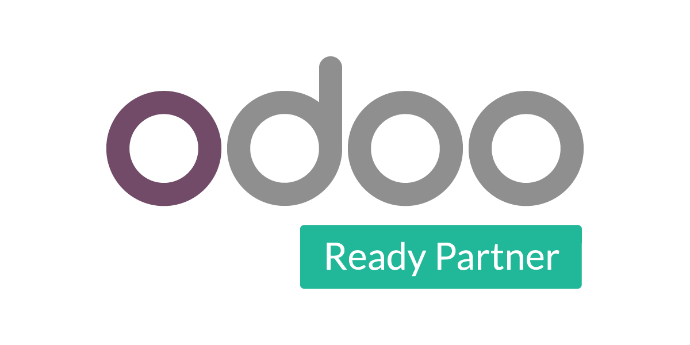 Amazing employees deserve amazing software
Odoo is the only platform you will need to manage your business, with a series of applications, whether in the cloud or on your server, you can integrate your entire operation from the creation of your website, e-commerce store, connect directly with the main marketplaces such as Amazon, Mercado libre, Ebay, etc ... carry out your own digital marketing campaigns, promotions, give coupons to your customers, convert your prospects into customers and give excellent follow-ups to all your contacts with CRM, manage your sales, purchases, inventory, manufacturing, as well as reconciling your banking movements by synchronizing with your banking, having your financial statements, budgets and KPIs in one click, among many other advantages ... these are some reasons why each of our consultants are expert and passionate Odoo users.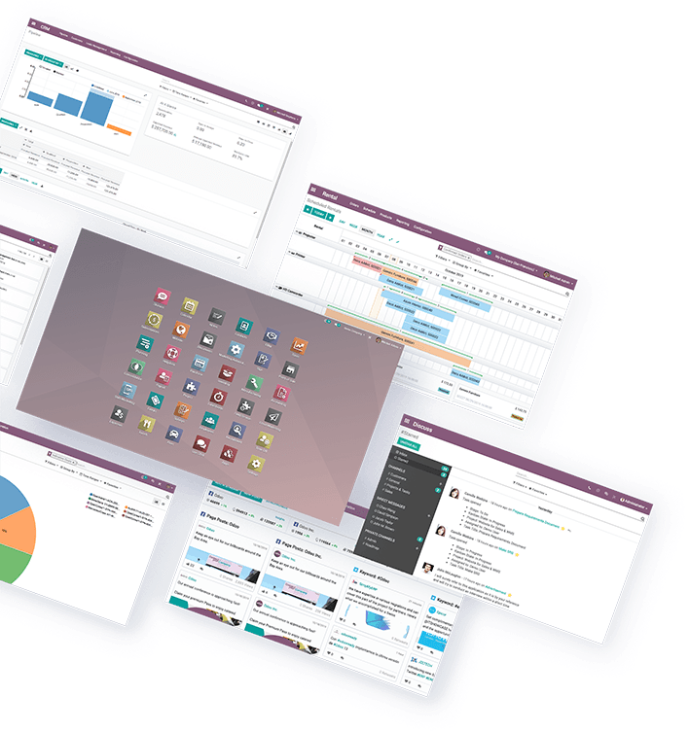 The end of time-wasting integrations
Most companies have several individual software solutions that work, but they do not communicate with each other, you are probably entering things more than once, spending time for these tasks and surely you are missing a complete overview of what is happening in your business.
If you have one or more of these separate functions, we will help you integrate all



On the same platform and be more efficient ...

Accounting: Aspel, Contpaq, Quickbooks...

CRM: Hubspot, Salesforce, Zendesk...


eCommerce: Prestashop, Shopify, WooCommerce...

ERP: Cegid, Dynamics, NetSuite, SAI, SAP...

Website: GoDaddy, Magento, Wix, WordPress...

An application for every need
Among the 30 Odoo applications, we will help you cover all the needs of your business in a single, profitable and modular solution: no more double entry or data import to make different technologies cooperate, you can manage your entire business in the same centralized platform , online and accessible from any mobile device with an internet connection.

Multi-languages, easy design and contact forms
Multi-currencies, multi-languages, coupons and promotions
Projects
Time control by task, user and reporting
Purchase
Automatic planning of purchases by products
Sales
Go from quotes to orders to invoices in one click
Point of sale
Multi-stores or multi-restaurants, you sell and collect
After sales
Control your maintenance and service dates
Events
Virtual and face-to-face, the best option!
eLearning
What a tool to train online!
Send satisfaction surveys to your contacts
Automation of e-mailing and network campaigns
Excellent task and contact tracking
Inventory
Multi-warehouses and control of your logistics
MRP
Excellent control of manufacturing planning
Accounting
Financial statements and bank reconciliation in one click
Human ressources
Pay payroll, reimburse per diem and recruit
Reporting
Activity reports and KPIs in seconds
Documents
Filed in one place with e-signature
Create the blogs you want and link them to your website
Optimized with all built-in tools
Do you want to grow your business?
Join us in making your business more profitable and a better place to work.